Sunfires Destiny
Leapin Buhdda X Leapin Ouzo

Here is a very cute Sable Point doe. She is still trying to grow into her body. Destiny is a very nice doe, just needs to grow into head/ears but has a good body!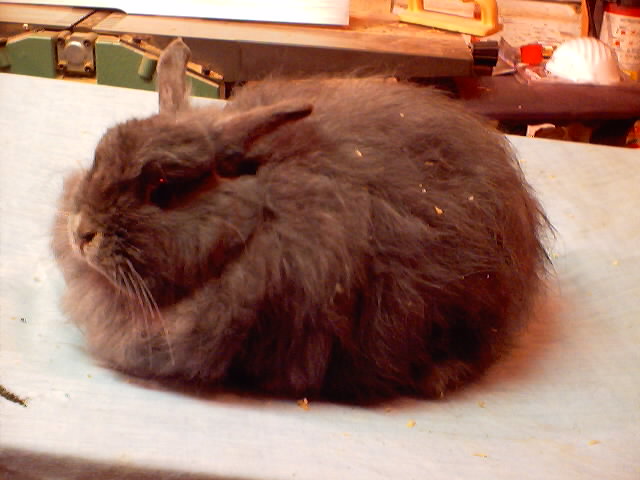 Briarwood Rhodonite
Briarwood Fairfield X Briarwood Belvedere

This is my brood doe Rhodonite, she is a self blue. She has a very wide body and is the mom to Tiny Tim! She is flat in depth and is lacking a little in the head but she has a very wide body and produces gorgeous babies!

Briarwood's Charity
X

Charity very nice doe, points not dark enough for show but very pretty doe with incredible type. Don't really want to
sell her but need to! She is to small to breed so pet quality. The first pic of her when we first got her which was when she was about 3 months old.