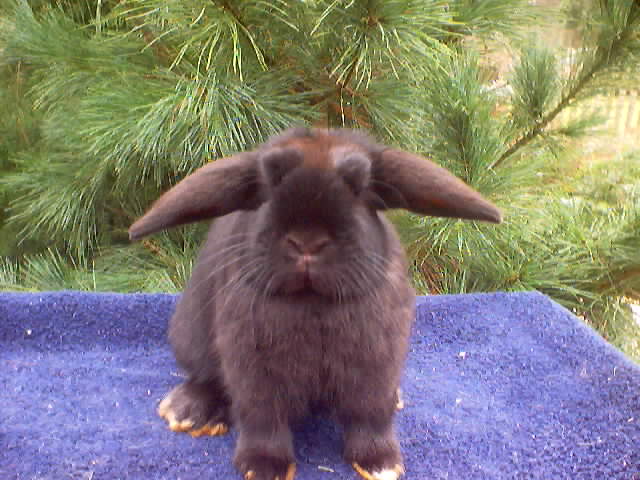 Sunny's Fantom
MG's Bewiched X Sunny's Honey Bun

Fantom will be an excellent brood doe as she gets older. She has a nice body that is very wide with a good head!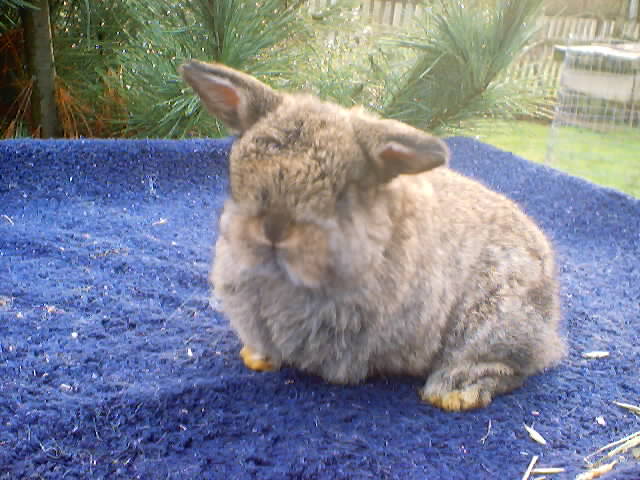 Alissa's
Tommies Lucky(AKA sandy) X Alberchets Elmo

Here is a cute little Chestnut doe. She has a bit of a ear carriage problem. Nice head and body and very short and thick ears though and great bone!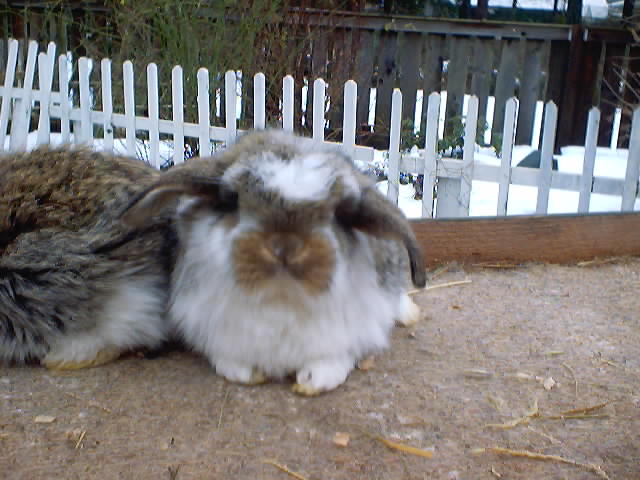 Sunny's
Sweetbriars Princess X Sunny's Buckley

Here are Princess babies. They turned out to be all Chestnuts, broken and solids. They are 2 weeks old. Can't wait till they get bigger. There are 10 little guys right now!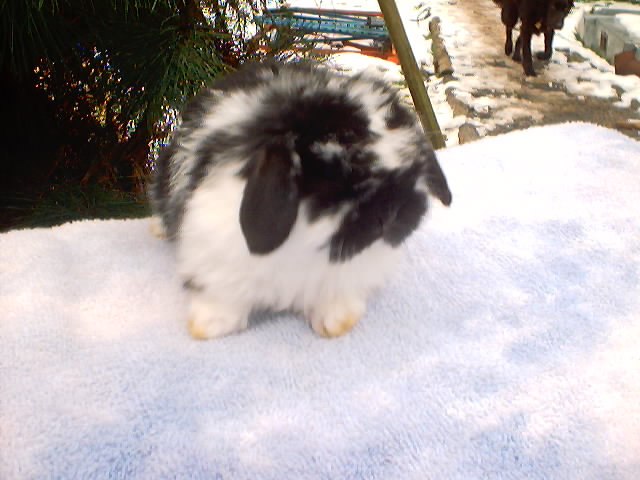 Sunny's
Mg's Tuffy X McNeil's Oreo

Here is one of the br. black doe out of Tuffy. She has a very nice head and ears, very nice bone. Nice short bodies.
Nice litter!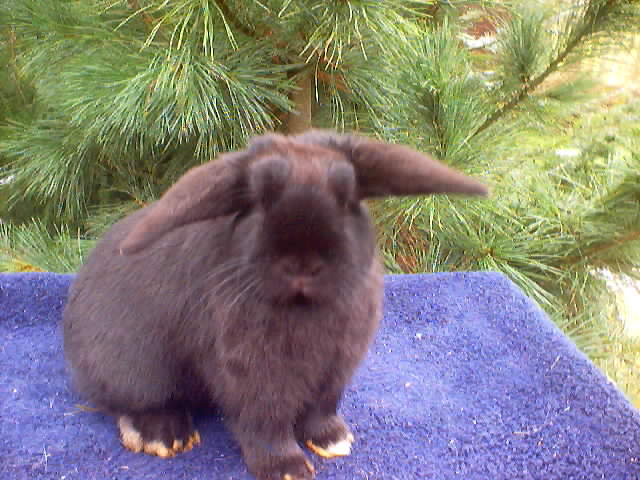 Here is a cute solid black doe. She has a white foot so can't be shown but she looks a lot like her mom.




This guy is to young to show right now but will be shown later as he is looking better and better each day. We have just looked at him again and he is now a doe!!!!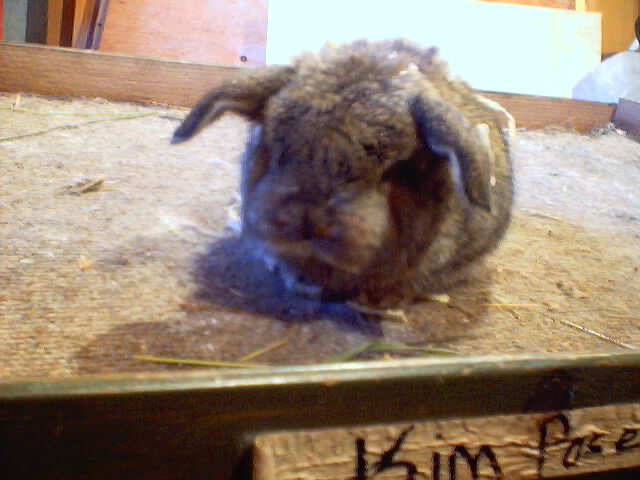 Here is a solid Chestnut doe. I have been so busy lately that I have not been able to get a good look at them yet but will do so sometime this week.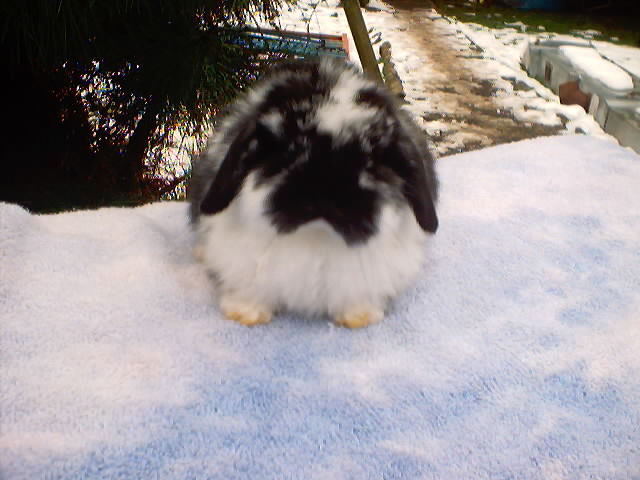 This is a baby from the last litter of Tuffy and Oreo. We have done a rebreed. We are expecting some very nice kits
from this cross!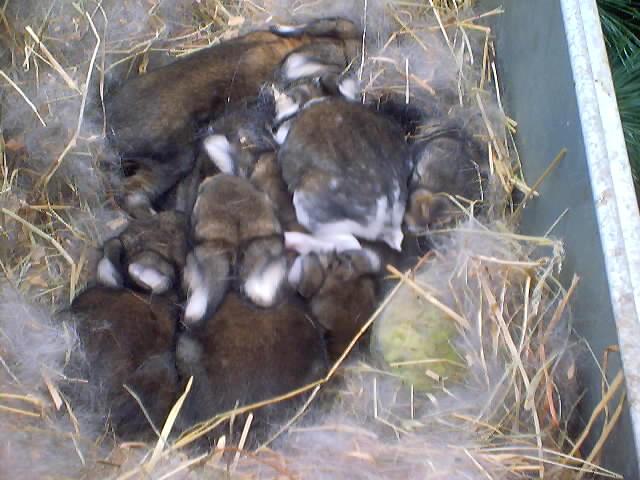 Sunny's
3 GC legs ZLAZY J's Hazel X SweetBriars Kagan 2 GC legs

Here is a 2 week old litter. All the babies are solid or broken chestnuts. There are 8 babies left. They are only 2 weeks so do not know sexes yet. 7 solid agouti, 1 broken agouti. All pet is $20, All brood $30, Show is $40+.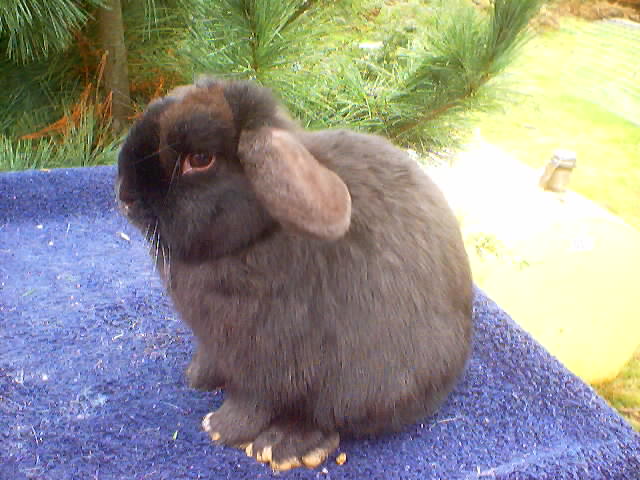 Fantom is in her "ugly" stage right now and looks a lot cuter in real life!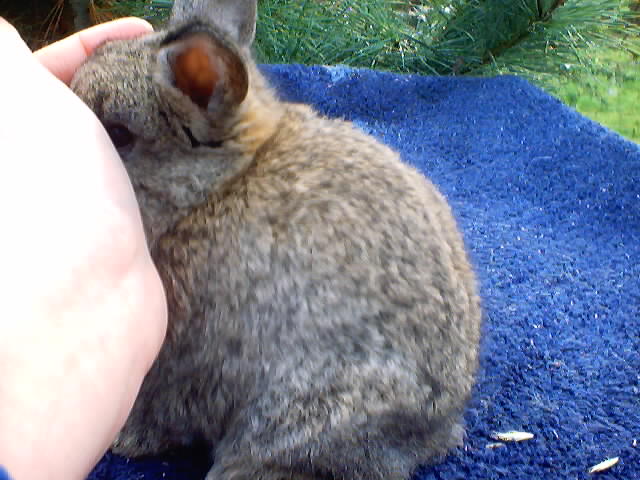 My step sister and I love the chestnut color. We have been trying to get a Chestnut color out of his mom and couldn't so we sold her then she had a litter with oranges and chestnuts so we had to get one!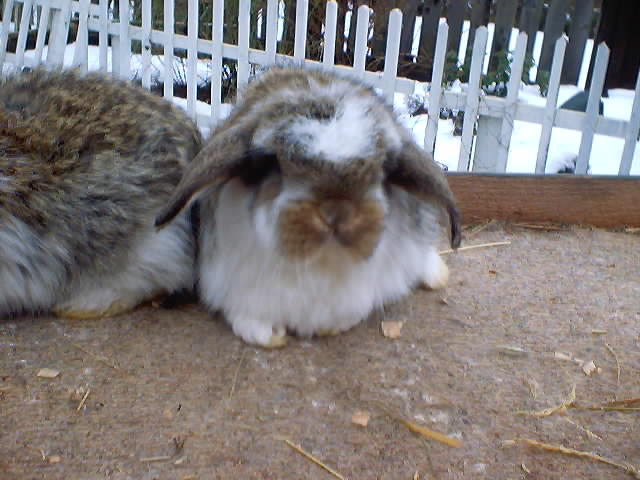 Here is a Broken Chestnut buck. Again I have not gotten to take a good look at them in a while but will do so sometime this week.