I do not have Dash's pedigree yet. As I have just gotten him as of Feb 25 2002 so he is still getting used to the idea of living here.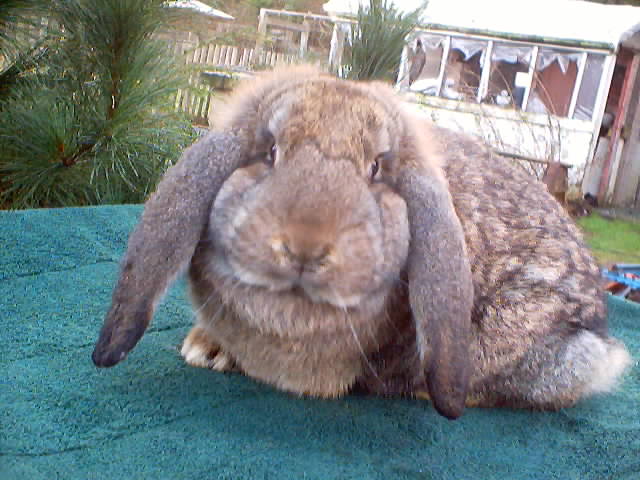 This is an older buck that that would be an excellent pet. He is pet quailty only. He is very friendly.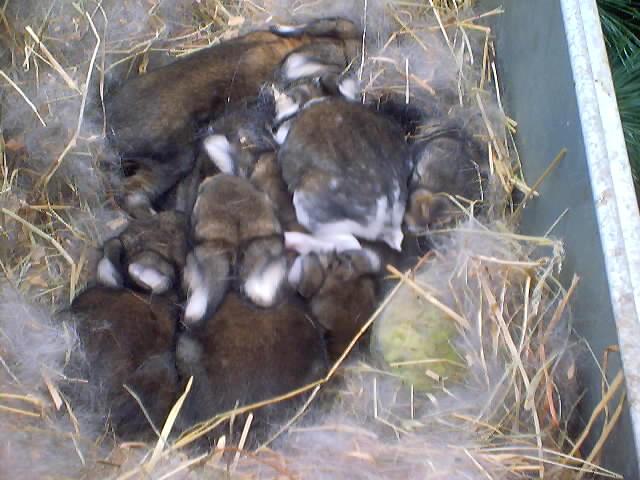 Sunny's
3 legs LazyZ Hazel X Sweetbriar Kagan 2 legs

Here is Hazel's litter. There are 8 babies left. 7 solid agouti, 1 broken agouti. All pet is $20, All brood $30, Show is $40. Hazel has 7 bucks, 1 doe. 7 solids- 1 doe, 5 bucks, 1 broken chestnut agouti buck.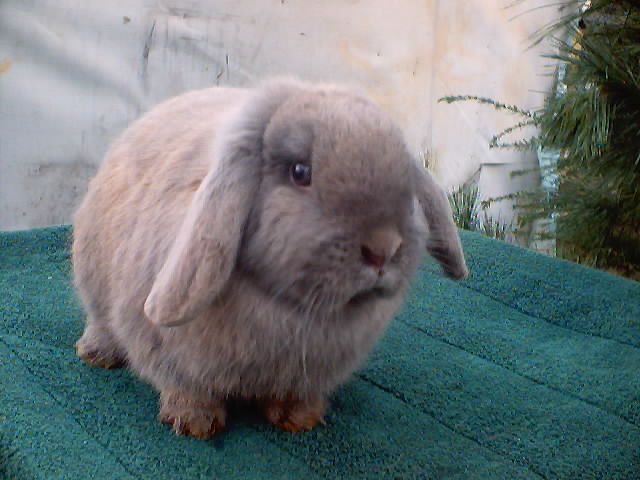 $25
FE's Maggie
Windy Hill's Skeeter X Tommies Peaches N Cream

This is maggie, a blue tort doe. She has a nice round doe head but a little long ears. She is longer but will be an excellent brood doe. She is nice and wide and is very sweet.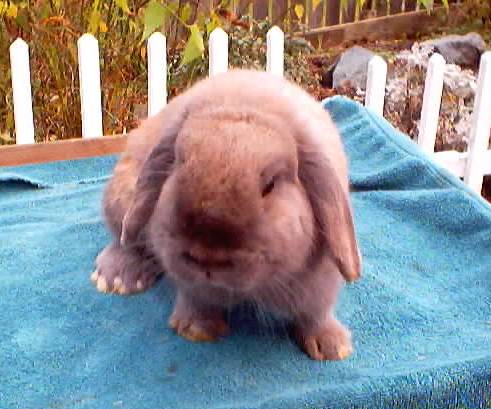 Ridgewood's River
Ridgewood's El Dorado(GC) BOB winner X

River has a very wide body, nice bone and a good wide doe head. She is a little longer than ideal but very sweet. She is currently bred to Millenuim. River might be sold to Sarah Young in Parksville.